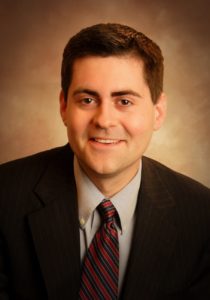 Today I'd like to repost an interview I did in 2010 with one of my favorite contemporary Christian leaders, Dr. Russell Moore. Russell D. Moore is the Senior Vice President for Academic Administration and Dean of the School of Theology at The Southern Baptist Theological Seminary in Louisville, Kentucky.
The grandson of a Mississippi Baptist preacher, Dr. Moore is also a preaching pastor at Highview Baptist Church in Louisville, where he ministers weekly. Dr. Moore is a thoughtful writer whose columns always spark introspection and discussion. He is a senior editor of Touchstone: A Journal of Mere Christianity and also blogs regularly at Moore to the Point.
Dr. Moore's has written several books, including Adopted for Life: The Priority of Adoption for Christian Families and Churches, and  Tempted and Tried: Temptation and the Triumph of Christ.  Prior to entering the ministry, he was an aide to U.S. Congressman Gene Taylor. He and his wife Maria have four sons: Benjamin, Timothy, Samuel, and Jonah.