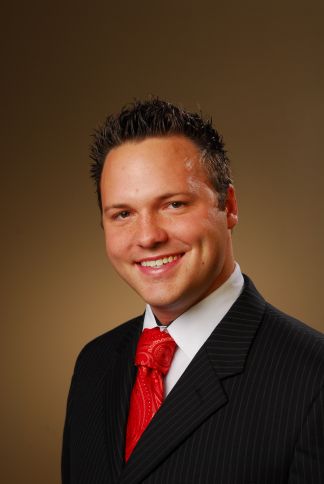 I'm so pumped to interview Jeremy Roberts. Dr. Jeremy Roberts, 28, is the Pastor of Highland Park Baptist Church in Chattanooga, TN.  Previously, he pastored in Tennessee and Texas.  Dr. Roberts served as Adjunct Professor at Criswell College, Dallas, TX and Liberty University, Lynchburg, VA.  Dr. Roberts served on staff with the Southern Baptists of Texas Convention and the Southern Baptist Conservatives of Virginia.  Additionally, he has also served as personal assistant and intern to influential leaders such as Dr. Jack Graham, Prestonwood Baptist Church, Plano, TX; Dr. Ronnie Floyd, Cross Church, Northwest, AR; and Dr. Jay Strack, Student Leadership University, Orlando, FL.
Jeremy earned his Master of Divinity (MDiv) from Southwestern Baptist Theological Seminary in Fort Worth, TX and a his Bachelor of Science (BS), Master of Arts (MA), and Doctor of Ministry (DMin) from Liberty University where he served as President of the student body.  Jeremy was born in Atlanta and raised in both Dallas and Virginia Beach.  His wife, the former Charity Hope Crisp, is a native of Knoxville, who earned a Bachelor of Science in Nursing (BSN) from Union University in Jackson, TN.  They have one daughter, Autumn Faith, born February 18, 2011.
You've recently become senior pastor of a historic, traditional Baptist Church. Do you feel pressure in that position–and how would you counsel a young pastor going into a similar situation? 
Yes, Highland Park Baptist Church (HPBC) is an historic downtown congregation.  I absolutely feel pressure serving as senior pastor of this flock. The church is one that is in the midst of transition demographically, methodologically, and pastorally.
The pressure I feel primarily stems from the fact that the church has seen better days and had one pastor, in particular, who was a giant in the history of Christendom.  His name was Dr. Lee Roberson.  Dr. Roberson led HPBC to grow from a few hundred in average attendance to a church with an average of 10,000+ in average weekly attendance, became the first American multisite church, began Tennessee Temple University, started a 100-acre youth camp (Camp Joy), and began a radio station.  All of his vision still looms over our campus although he retired before I was even born.  Unfortunately, our church is merely a shadow of what we once were (in terms of size), but we're seeing a turnaround.
In addition to all of the importance of making sure one's relationship with the Lord and their family is where it needs to be, I would counsel a young pastor going into a similar situation to do a number of things:
 A)   Read The First 90 Days by Harvard's Michael Watkins.  In your first three months as pastor, go into it with a clear plan to begin your pastorate with intentionality.  You can read my 90-day-plan at HPBC here.
B)   Try to meet with every age group in the church fairly quickly.  Hear their thoughts.  Let them talk.
C)  Determine to plant your ministry there.  Fight through the issues.
D)  Begin the process to clarify the vision God will give you.  Tell the church you are seeking God's vision, and ask them to pray for it.
E)   Stick with the basics of pastoring, especially at first.  Preach the Gospel. Build relationships.  Be patient.
F)   Lead with the 5 A's: Assignment (give expectations), Authority (give people authority to accomplish their jobs), Accountable, Assess (make sure the right people are in the right positions), and Applaud (praise and reward people)
 You've pastored and served in an academic setting. Seems like there are differing callings and skill sets for both. Is that true? 
I have pastored full-time, taught full-time, and now pastor a church with a university.  So, now my ministry is a hybrid of both academia and pastoring, with a greater emphasis on pastoring.  Are there different callings for this?  I believe my calling is to preach.  I can preach if I'm pastoring or serving in academia.
Yes, there are definitely skill sets for both.  There are some professors I know who would serve as lousy pastors, and vice-versa.  The skill sets for academia involve more study and fundraising.  The skill sets for pastoring require more relational skills.  Both are political and require vision and administrative acumen.
I noticed that you've served under some well-known pastors, such as Dr. Jack Graham and Dr. Ronnie Floyd. What did you learn from those internships? 
Serving under Drs. Graham and Floyd were amazing opportunities.  The two men are very different types of leaders, but both are extremely effective.  I learned a lot about administration, preaching, leadership, time management, and multisite strategies.
You and I are considered "millennials." Much has been written and said about our generation of believers. What would you say is different about millennials and their approach to faith? 
Thom Rainer could say a lot more about this than I since he wrote the book on it—literally.  Probably the biggest difference in their approach to faith hinges on a desire to see genuineness about life change over buildings, budgets, and bodies in the seats.
If you could give one piece of advice to a young pastor, what would that be? 
My one piece of advice is for any pastor of any age: stay close and clean. Johnny Hunt says this at all of his conferences, and it always hits home to me. If we stay close to the Lord and clean (pure), we will go a long way in being effective for God's Kingdom.